September 01,2022-11:00 AM
Hits: 1877
We present you an advantageous method of plating teeth of the bandsaw blades!
What is StelMet?
StelMet is a method of plating a wear-resistant material on the tip of the teeth on the blades.
This type of plating is differentiated by its special shape and dimensions, which result in the reduction of friction between the tooth and the wood during cutting. This allows obtaining a higher cutting advance and thus the cutting yield is higher.
Within the Metamob company, we have two types of stellate (plating) bandsaw blades namely:
- bandsaw with standard stellite
- bandsaw with StelMet
Here are the characteristics of each type of plating:
Standard plating
The tooth (stellite) is relatively large, it has an approximately triangular or trapezoidal shape, the equalization angles being 3 degrees, which is why the base of the stellite is small, sometimes even zero. That's why when the stellite after sharpening reaches approximately one third of its initial size, the cypress is already very small and friction can occur between the bandasw and the wood.
When sharpening these bandsaws, it will be taken both from the chest of the tooth and from the back, the stellite being consumed uniformly while keeping its initial shape.
Standard plating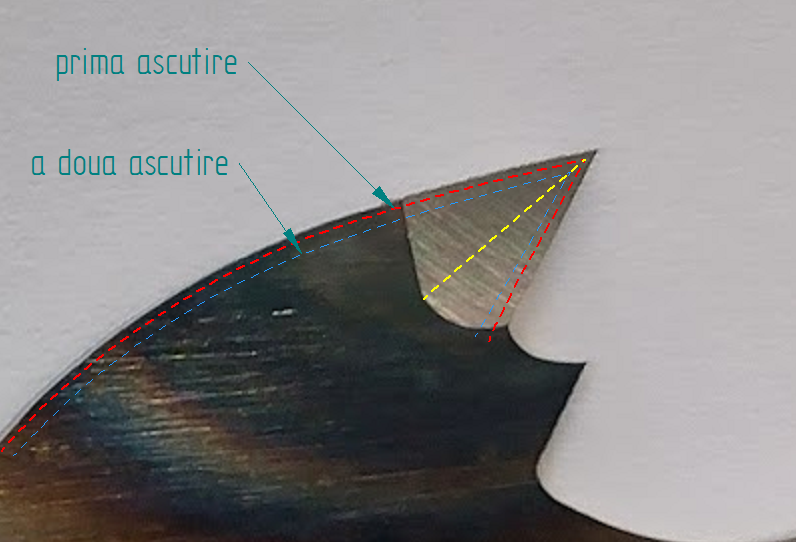 The second method of plating formation is the method recommended by our specialists:
Plating bandsaws with StelMet
This type of cladding differs from the standard stellite by its geometric shape and special dimensions, which result in reducing the friction between the bandsaws and the wood during cutting.
Its shape resembles the CMS pills on the circular blades, so seen from the side they are narrower, but longer placed on the chest of the tooth.
The bandsaws with stelmet have a smaller sidewall surface but have a larger pitch than the standard stellite. Thus, even if the StelMet has shrunk after sharpening, the bandsaws can be used until the stellite is consumed.
The economic advantages it presents make StelMet successfully replace the usual cladding method.
Here are the benefits of plating with StelMet:
- Significant increase in durability (20%)
- Higher cutting speed
- Increased yield
- Lower price compared to the usual stellite
StelMet plating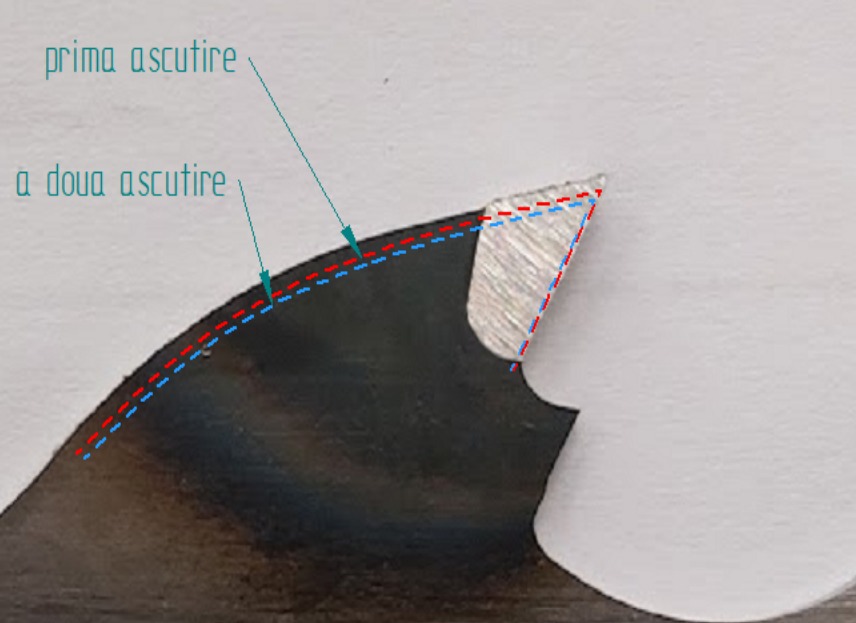 The recommendations of our specialists for the maintenance of teeth plated with StelMet:
During the sharpening process, less will be taken from the front of the tooth than from the back, to ensure the increased durability of the StelMet type of plating.
When ordering new bandsaw blades or re-plating, if you want to opt for this plating method, please specify this (StelMet plating)
Did you like this article? Subscribe to the newsletter and you will receive the latest materials by e-mail once a month. You can also find us on Facebook!