References
"Changing old blades on new ones from Metamob is like switching from bicycle to a scooter." Thanks to new blades from Metamob it was possible to increase the cutting speed with nearly 150% on band saw. The test that brought amazing results was carried out on on hardwood logs at Atero plant, in Romania.
ATERO SRL – Sebes, Alba, Romania
---
"In Metamob company we have finally discovered a trustworthy supplier with qualitative products. Delivery deadlines have been always respected. The blades are first class, perfectly planned and tensioned. We are fully satisfied. In this way we can subsequently supply our clients with qualitative products."
Toni Braunwalder – Administrator at Braumwalder Mobil Sagerei Ag, from Switzerland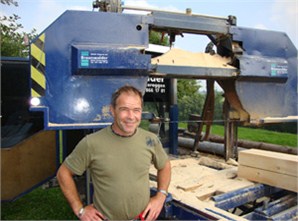 ---
"Using blades recommended and manufactured by Metamob company, we have managed to keep production running even in winter at very low temperatures. During our visit to Metamob's headquarters in Romania, we convinced ourselves regarding the modern technology used by this company and the good qualification of its employees. We can say that despite geographical distance and difference in language collaboration with Metamob society is one without any problems."

Eickhoff Otger – Technical Officer (Manager) at Sägewerk Carl Leiße - from Germany
---
"The new blades fit very well and the cut is incredible. We have a higher yield and save time because we only have to sand pieces now instead of planing as well."

Jayson Carlson – President, from Carlston Crafted LLC, USA, Utah
---
"For our business Metamob means profesionalism, quality, friendship. We believe in long time partnerships and we do not deviate from our path when tempting offers emerge. Metamob gives us everything we want!"
Profilemn SRL - Tarcaia, Bihor, Romania

---
"The best 3 words to descrive Metamob are: seriosity, profesionalism, collaborative abilities. We talk about an old collaboration, we know the quality of the products and the way in which they transform raw materials in useful woodworking tools. We appreciate the quality of the personnel."
RG Holz Industrie SRL - Viseu de Sus, Maramures, Romania
---
"Metamob is the collaborator preoccupied with the quality of its products and the satisfaction that clients have by using them.
Agro Silva SRL - Sebes, Alba, Romania

---
"We work with Metamob due to the seriousness of the company, affordable prices they practice, superior quality of products compared to competitors and the understanding shown towards customers regarding payments."
SC Ionita Company SRL - Maldaresti, Valcea, Romania

---
"Metamob means profesionalism, reliability, client-oriented policy."
Valen Est Industries SRL - Surduc, Salaj, Romania - Director General, Sabo Romeo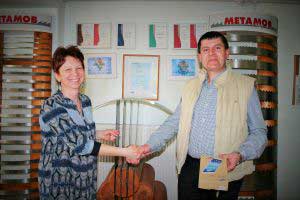 ---
"We choose Metamob because we get used with their products and the weekly delivery help us a lot."
Construct Pack SRL - Sighetu Marmatiei, Maramures, Romania

---
"We have a good collaboration with Metamob due to the quality of the products and the decency of their employees."
SC Unio SA - Baia Mare, Maramures, Romania

---
"Metamob is a trustworthy partner, with quality products!"
Scale ST SRL - Strejnicu, Prahova, Romania

---
"Once we select a good supplier as Metamob, we keep our fidelity! We value their quality, reliability and punctuality!"
SC Salastar SRL - Lutita, Harghita, Romania

---
"We appreciate Metamob due to the product and people quality we worked with."
SC Gir Services AS SRL - Romania

---
"The best 3 words to describe Metamob are: seriosity, professionalism, networking abilities. We talk about an old partnership, so we know the quality of the products, the way they made them, and the involvment of the staffs in these processes."
RO Holz Industrie SRL - Bucuresti, Romania
---
"A team well-organized works at Metamob and offer quality services. "Client is our priority - this is the motto which characterize the company."
SC Ovibrichet SRL - Galospetru, Bihor, Romania
---
"We work only with Metamob from a long perioad of time. They convinced us with the quality of the material used for frame saw blades, welding service results, honesty, professionalism, perseverence."
SC Platanul SRL - Vaslui,Vaslui, Romania
---
"A very good team, prepared to satisfy the needs of the clients. We appreciate the punctuality of the products execution and their quality."
SC Petalo Pegasus SRL - Brasov, Brasov, Romania
---
"Metamob has polite employees, which provide a precise work and develop an environment familiar to the customer."
K.E.B. Fabriker BT - Tiborszállás, Szabolcs-Szatmár-Bereg, Hungary
---
"What we appreciate at Metamob: on-time delivery, skilled employees, respect for deadlines."
Sagewerk Kreuzeder - Vorchdorf, Austria
---
"Readiness, quality products, professional employees in ofering technical support."
Decotimber SRL - Ramnicu Valcea, Valcea, Romania
---
"If you want to sell woodworking tools, you must be a Metamob partner. We recommend them due to the seriosity, quality and expertise we witness working with them."
Corus SRL - Codlea, Brasov, Romania
---
"Metamob means equity, good collaboration and efficiency!"
SC Corola & Eufrat SRL - Codlea, Brasov, Romania
---
"We are content with the products quality, readiness and professionalism that Metamob showed us each time!"
Bigaliflor Forest - Murgeni, Vaslui, Romania