Sharpening
Our company performs sharpening operations both for brand new saw blades and band saw blades that are currently in use.
We offer sharpening services for:
Narrow band saw blades used in carpentry
Band saw blades for mobile saws
Band saw blades for professional saws
Monometallic circular band saw blades
Carbide tipped band saw blades:
- with alternative teeth
- with trapezoidal shaped teeth
- with concave shaped teeth
Planer knives
Straight milling cutters.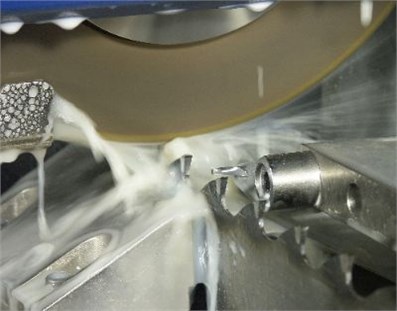 This operations are performed with sharpening grinding stones and their main purpose is to restore the optimal output of the cutting edge. The main requirement to be met during processing is to keep a uniform constancy of the tooth shape and the constructive parameters of the blade. The only parameter that changes after sharpening is the blade width.
At Metamob company, saw blades sharpening works up the entire shape of each tooth, using automatic sharpening machines. The kinematics of all movements is designed to ensure along the whole process a uniform tooth shape, the above mentioned constancy requirement being thus fully met.
Find out more about grinding wheels