Anniversary Offer!
On December 12, we celebrate 25 years of existence.
As a sign of appreciation that you have been with us all these years, we would like to express our gratitude by offering you substantial discounts for the products ordered during the promotion that takes place in December, the month of gifts.

You can benefit from the following discounts from December 2 to 11: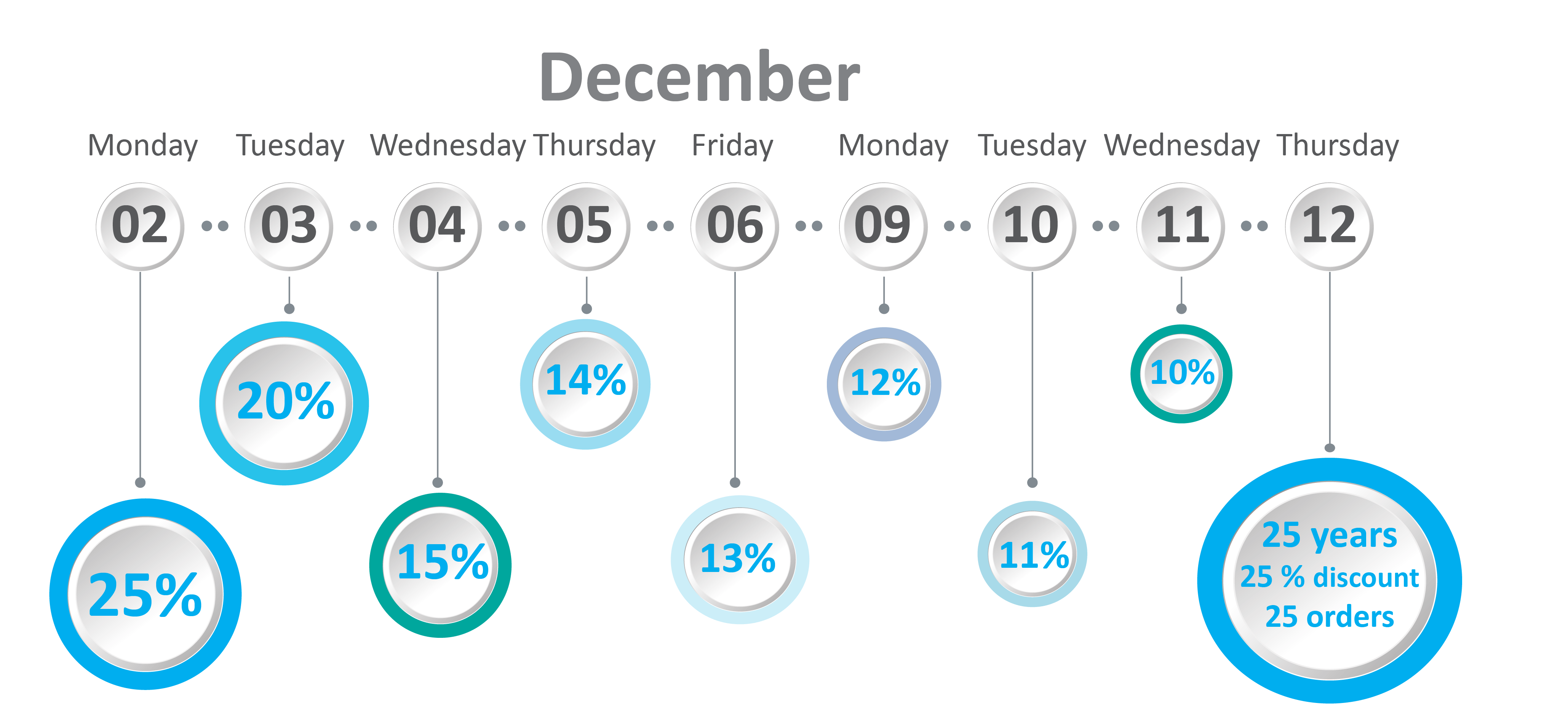 If you did not benefit from the maximum discount on Monday (December 2), opt for the following days discount within the promotion because on December 12, 25 orders from them will receive the difference between 25% and the discount received previously, in the form of a Value Voucher.
The value voucher can be used from January 2 - 2020 until the end of February when ordering any product or service, within 50% of the invoice value.
The discounts are valid within the limit of the available stock and cannot be combined with other discounts granted outside the campaign.
Details and orders: tel: +40731844738 - e-mail: This email address is being protected from spambots. You need JavaScript enabled to view it.